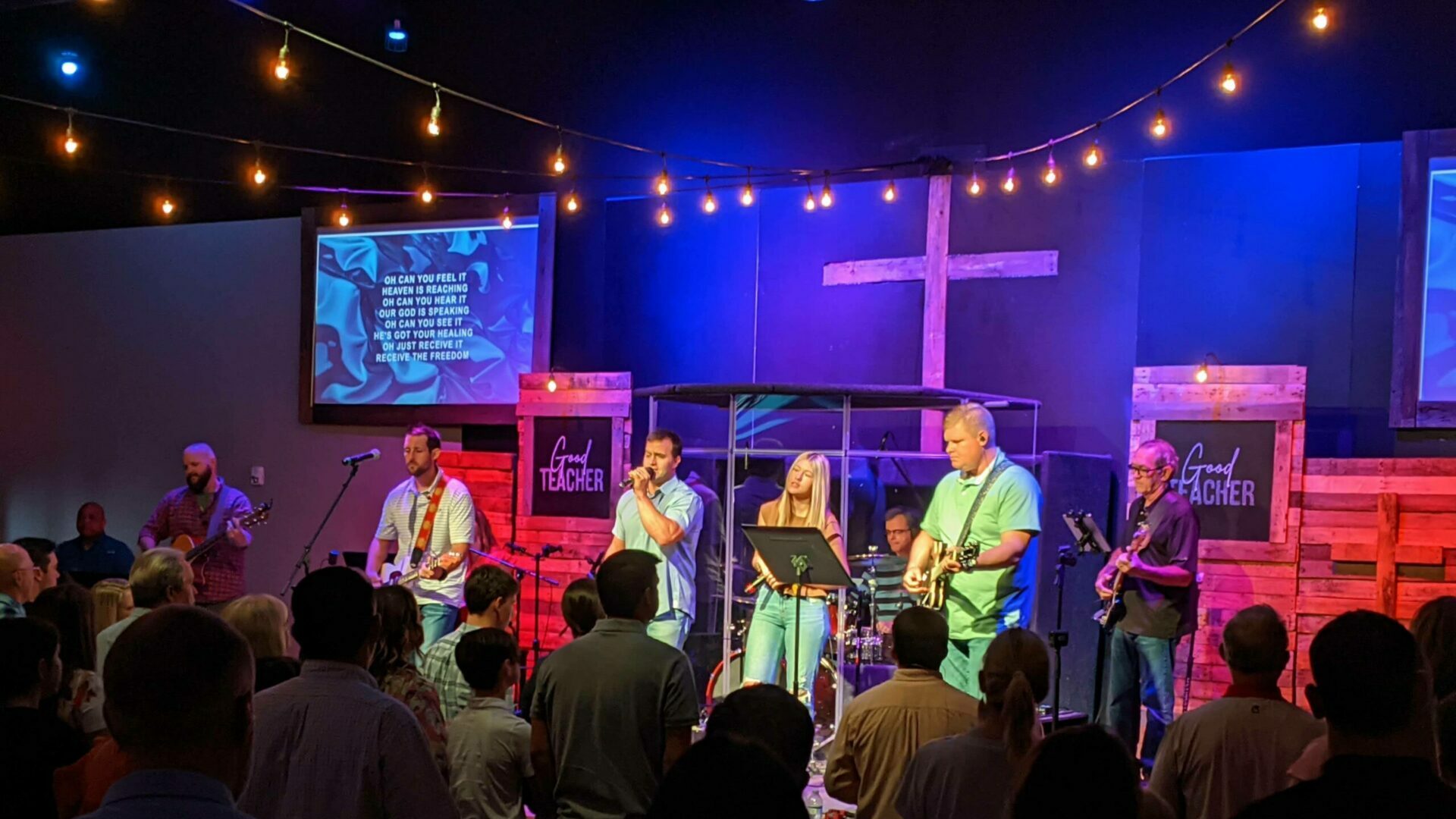 1410 Atlanta Hwy
Madison, GA 30625
Who are we?
Covenant Park Church started as the Madison campus of LakePoint Community Church in 2015 with the goal of blessing Morgan County by being Jesus' hands and feet in the local community. Our purpose has and always will be to connect with the community, grow closer to it, serve it well, reach those who need God's love the most, and love God by loving everyone as he does.
While our name, facilities, and size have changed over the years, from a group who rented a hotel conference room to our current facility by the laundromat and looking ahead to a purpose built campus, our commitment to serve the community we know and love is unwavering. We believe that the best way to reach people is to meet them where they're at, whether that's in the fancy green chairs in our sanctuary on Sunday mornings (spoiler alert: they're the same room) or tackling life together in small groups. Churched or unchurched, we all need the same thing: God's love and fellowship with people we relate to.
How does it work?
Covenant Park Church has Sunday services at 8:30, 10:00, & 11:30 (you can find more details here).
Our goal is for you to feel welcome from the moment you arrive. While our parking lot can be a little chaotic, we have parking attendants to guide you, and once inside you can grab a bulletin, donut, and coffee. Our ConnectPoint desk can assist you with any questions you may have, as well as help you sign up for any events or groups.
Kids can be registered & signed in, and once they have their security badge, dropped off in their class (more information here).
Once you enter worship, an usher can help you find a chair (they may be green and ugly, but they're pretty comfortable). We'll sing, pray, learn, take communion together, and have a great time.
On your way out, you can speak with one of our pastors, visit ConnectPoint, or just silently sneak out and go on with your day…the choice is yours!
You can also connect with us from the comfort of your home (or anywhere your phone may take you) here.