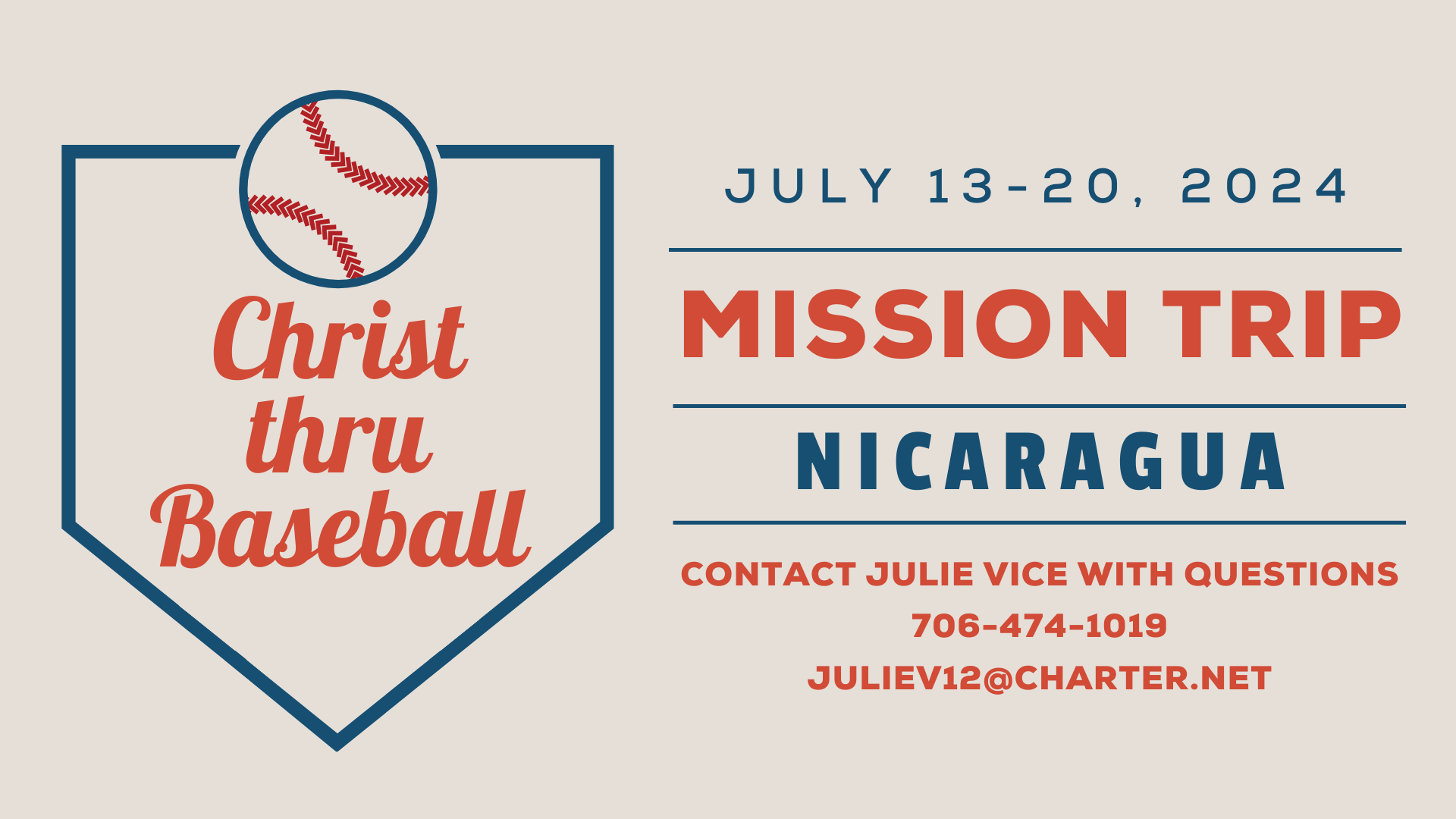 As a church, we have an opportunity to be the hands and feet of Jesus in Nicaragua. Fellow Morgan County residents, Lisa and Shane Daniel, are the directors of this mission that they founded in 2019.
When first visiting Nicaragua on a mission trip to build churches, Shane and Lisa discovered a group of boys building a chicken fighting pit. When asking them why, they said they had nothing better to do. The boys liked to play baseball but did not have equipment. The Daniels committed to bringing baseball equipment in the next year. In the first tournament, seven teams played, were fed, clothed, housed, and were transported across the country. God's vision of using baseball as a tool for reaching young men for Him was then established. The ministry has grown into annual tournaments where the pastor from each community attends and provides outreach to the families and communities. At each tournament, many boys give their lives to Christ and then return to their communities where they are plugged into the local church.
Where we come in—the ministry needs volunteers to come and help with the next baseball tournament for boys from various cities in the country of Nicaragua. The tournament is scheduled for July 13-20, 2024. The Daniels dream of having an entire team of US boys come (with parents/guardians) and compete in the tournament. It could be an existing team, or a team made up of recruited players from various teams. Time will tell when that dream materializes, and in the meantime, the opportunities for service during the tournament week are for all adults and kids and are many and varied. From serving with the baseball camp, to KP duty, to neighborhood evangelism/Bible studies, to construction of the growing campus.
If you are interested in going or would like more information, please reach out to Julie Vice at 706-474-1019 or juliev12@charter.net.
Want to learn more about this organization? Visit christthrubaseball.com